Hello and welcome to the class page for Hedgehogs class, formerly known as Year 2.
Miss Jephson and Mrs Deverill are the class teachers in Hedgehogs class and Mrs Shanley is our wonderful teaching assistant and Mrs Clarke works in our classroom in a morning on a Monday to Thursday.
Class Teachers
Miss Jephson (Monday- Wednesday) and
Mrs Deverill (Wednesday-Friday)
Teaching Assistants
Mrs Shanley (All week) Mrs Clarke
(Monday-Thursday mornings)
This term's topic;
Fire! Fire!
PE days this term are Monday and Friday. Please wear your PE uniform on these days.
Week 1
What caused the Great Fire of London and where did it start? Where is London?
We will immerse ourselves in the topic this week by finding the answers to our questions through both our literacy and topic work. We will use photographs, maps and videos to help us understand what London was like in 1666 and how it has changed over time. We will create timelines to help us understand the chronology of historical events, starting with a time line of our own lives, then a timeline of significant historical events and where the Great Fire of London fits in. We will find out how and where the fire started. We will also use atlases and maps to name and locate the four countries of the UK and London - learning that it is the capital city of England.
Week 2
Why did the fire spread so far and stay alight for so long? Who was Samuel Pepys and why was he important to help us learn about the Great Fire?
We will be investigating sources of evidence this week, including looking at eye witness accounts of the event. We will take part in a virtual workshop from the National Archives, where their evidence about the Great Fire will be shared. We will learn about Samuel Pepys as a significant individual and will be examining how houses were built and streets laid out which could have contributed to the spread of the fire.
Week 3
How did they try and put out the fire and what would they do today?

We will be looking in more detail at how they tried to put out the fire and prevent it from spreading. We will find out that at the time of the Great Fire of London there was not a fire brigade and we will explore how that changed after the Great Fire, right up to how we fight fires today.
Week 4
How do fire engines move? How can I fix the broken wheels?
We move on today to examine vehicles and the mechanisms that allow them to move - specifically wheels, axles and axle holders. We will explore a range of wheeled toys and vehicles, construct our own axles, wheels and axle holders and solve problems for why some wheels aren't turning.
Week 5
Can you design a moving vehicle that will be effective in fighting fires?
This week children will be given a design brief for designing a fire engine. They will be expected to include in their designs the features that were explored last week.
Week 6
Can you build a fire engine that moves? Can you evaluate your fire engine against your design brief?
Following their designs, the children will construct their own moving fire engines. Once they have finished, they will test it to make sure their mechanisms work as intended and the vehicle is able to move. They will then evaluate their finished product against the design brief and reflect on any changes they might make if they were to build this model again.
To see the overview for the half term click below:
Click here to see our Summer 1 timetable
Science
Ready, Steady, Grow!
This half term we will be looking at plants. We will begin by naming parts of a plant such as roots, stem, petal, leaf and pollen. We will also begin to name and identify some common plants. After that we will investigate how plants grow and what they need to grow. We will plant cress seeds and record their growth in different conditions to see how they grow the best. We will also look at the growth of bean seeds and carry out an experiment based on hydroponics-where seeds are grown in water!
PSHE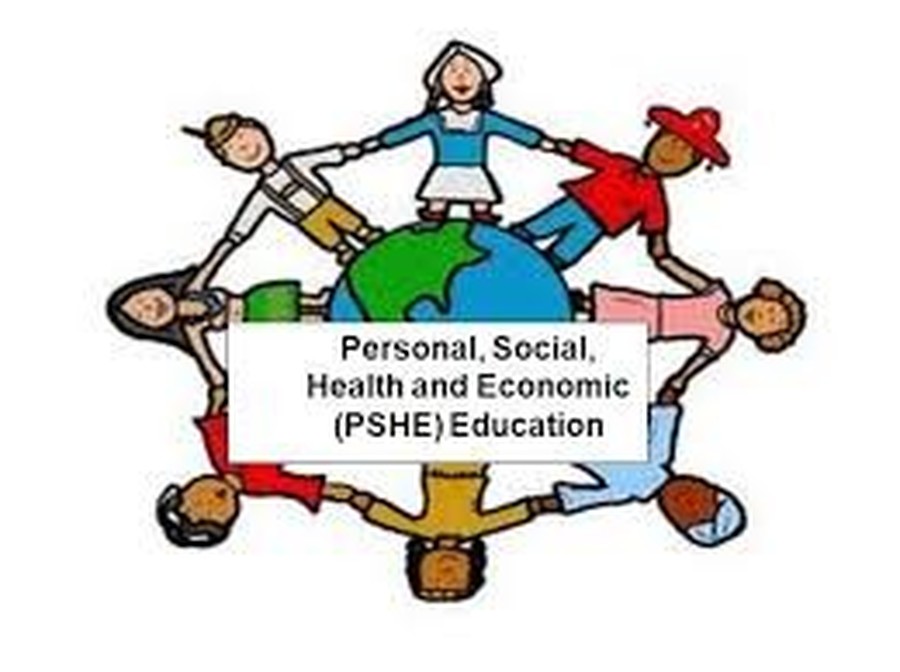 This half term we are looking at living and growing. We will discuss the different stages in human life such as baby, toddler, teenager, adult and the elderly. We will find out how a baby is cared for in a womb and what a baby needs. We will also explore gender stereotypes such as is pink always for a girl and blue a boy? Are there just boy toys and girl toys or can boys and girls play with any toy? We will also look at the correct name for private body parts and we look at the NSPCC work on body rights called Pantasaurus. Finally we will look at how we keep our bodies clean.
ICT
We will not have timetabled ICT lessons this term, however we will use the
I-pads in our research about London landmarks.
RE

Who is a Muslim and what do they believe?
This term we will look at the religion of Islam. We will find out about the beliefs of Muslims by looking at how they pray and who is Allah is and the Prophet Muhammad. We will also find out about Mosques and Muslim's holy book - the Qur'an. Finally we will look at the celebration of Ramadan and Eid-ul-Fitr.
PE
This term we will learn athletics skills on a Monday with the sports coach and striking and fielding skills on a Friday with Mrs Deverill.
Don't forget to come to school in your PE uniform on these days!
Literacy
Our first two weeks of literacy allow for us to delve straight into our topic work. We will use a video called 'Pudding Lane' and a text called 'Vlad and the Great Fire of London'. We will learn about how and where the fire started, sequence events of the fire, write newspaper reports, diary entries and explanation texts to show what we have found out.
The rest of the term will see our focus move to looking at traditional tales with a twist where we will begin with Prince Cinders. We will compare Prince Cinders with the traditional story of Cinderella. We will also use the text 'The Three little Wolves and the Big Bad Pig', we will use this story as a springboard to planning and writing our own traditional tale with a twist.
Phonics will be taught for 30 mins for 5 days a week. Spellings will be taught through phonics and will not be sent home or tested. We will be teaching phonics as a whole class following the letters and sounds scheme of work.
This year we are moving to a whole class and individual or small group reading model. Every day the children will have a whole class reading session using a text linked to or which is being used in their literacy lessons. Each day there will be a focus on vocabulary or comprehension. Additionally the children will spend one session per week in the school library and another session reading for pleasure. To begin with during these sessions all children will read 1:1 with the class teacher. As the year progresses the children will move to reading in very small groups.
Click here to read our literacy non-negotiables for year 2
Help at Home
You can help your child at home by:
Practising common exception words - reading and spelling.

Talk about what they are learning in class that week.

Encourage your child to read out any writing they complete at home to check it makes sense.

Read with your child at least 3 times a week.
The website below offers daily letters and sounds lessons online. If your child needs to re-take the phonics screening check in June 2021 then these lessons would be beneficial for them.
https://lettersandsounds.org.uk/for-home/overview
Mathematics
In Maths we will be focusing on the four calculations for the rest of this term (addition, subtraction, multiplication and division). The objectives we will looking at are:
*Recalling and using multiplication and division facts for the 2, 5 and 10x tables, including recalling odd and even numbers.
* Calculating mathematical statements for multiplication and division within the multiplication tables and writing them using the multiplication, division and equals signs.
* Solve problems involving multiplication and division, using materials, arrays, repeated addition, mental methods and multiplication and division facts
*Recognise, find, name and write fractions 1/2, 1/4 and 3/4 of a length, shape, set of objects or quantity.
*Use place value and number facts to solve problems.
Applying mental and written methods- addition and subtraction including two two digit numbers, adding 3 one digit numbers.
* Solve problems with addition and subtraction.
*Choose and use appropriate standard units to estimate and measure temperature, volume/capacity and mass/weight.
* Use mathematical vocabulary to describe position, direction and movement including movement in a straight line and distinguishing between rotation as a turn and in terms of right angles for 1/4, 1/2 and 3/4 of a turn (Clockwise and anti clockwise)
* Tell and write time to five minutes including quarter past and to the hour and draw hands on a clock face to show these times.
* Know the number of minutes in an hour and hours in a day.
*Interpret and construct simple pictograms, tally charts, block diagrams and simple tables.
*Ask and answer simple questions by counting the number of objects in each category and sorting the categories by quantity.
* Ask and answer questions about totalling and comparing categorical data.
Help at Home
Talking about the learning they have done in class.
Practising counting in 2's, 5's and 10's and learn them as times tables
Practise recalling addition and number facts to 20.
Encouraging your child to count - add money, count out objects, calculate how many will be left, estimate how many there are etc...
Practise telling the time.
Click here to read our maths non-negotiables for year 2
Homework
Learning Log Challenges will be given out at the beginning of term and the children can select which activities they would like to do to make a given total of points! These activities need to be returned to school by the end of the term!
Letters home
Ambassador Awards 2020-2021
This year we will continue with the Ambassador Awards that recognise children's achievements in school and the wider community. What is expected in order for children to achieve their 'Ambassador Award' comes under 4 headings:
Citizenship
Relationships
Learning
Behaviour and conduct
Each section has elements that underpin the values that as a school we hold dear. We believe that learning is something that continues every minute of the waking day and it is important to recognise children's achievements not only in lessons but beyond. Adults in school will discuss each section with the children and how they can meet the criteria identified; we are hoping that the children will be able to take some ownership of the passport themselves!
Have a look at the Ambassador leaflet to find out more and look through 'Steps to Success' passport the Hedgehog children will be working through to help them achieve their Ambassador Awards!
Diary Dates
Monday 19th April 2021 - Nursery and School reopens
Monday 3rd May - Bank Holiday
17th May - 21st May - travel smart week
Thursday 27th May - Ambassador passport presentation
Friday 28th May - Last day of term
Monday 7th June - INSET day
Tuesday 8th June - school re-opens for all pupils
We want your children to be happy and enjoy coming to school and learning. If you have any concerns please do not hesitate to speak to any of us so that we can help. Alternatively you can email using the following email addresses.
Hedgehogs@coppice.derbyshire.sch.uk
clairej19@coppice.derbyshire.sch.uk
mdeverill@coppice.derbyshire.sch.uk