Hello and welcome to the class page for Hedgehogs class, formerly known as Year 2.
Miss Jephson and Mrs Deverill are the class teachers in Hedgehogs class and Mrs Shanley is our wonderful teaching assistant.
Class Teachers
Miss Jephson (Monday- Wednesday) and
Mrs Deverill (Wednesday-Friday)
Teaching Assistants
Mrs Shanley (All week) Mrs Clarke
(Monday-Thursday mornings)
Autumn 1
This half term (Autumn1) our topic is:
This is Me!
Week 1
What makes me, me?
To begin our topic we will discuss what makes us special and unique. We will talk about our differences and how we should all be treated equally and fairly. We will then look at what a portrait is and draw self portraits for display.
Week 2
Who is Picasso and what style of painting is he famous for?
We will look at the famous artist Pablo Picasso and the style of art that he is famous for. We will then create our own portraits in the style of Picasso's art work.
Week 3
Health and Well Being Week
Across school this week, we will be promoting health and well being for both pupils and staff. There will be no topic work this week. Instead we will be planning activities around health and well being- visitors will be in school and lots of activities will be done outside of the classroom too. More details to follow.
Week 4
What do we mean by diversity? What is equality? Who is Rosa Parks? Why is she an important figure in history?
We will look at diversity, racism and equality. We will find out about Rosa Parks - who she was and how she protested for equal rights for everyone.
Week 5
Who was Florence Nightingale? Why was she a heroine?
We will learn more about Florence Nightingale from our work in year one. We will focus on how she improved standards in hospitals and why she is an incredible person in history.
Week 6
Who was Mary Seacole?Why is she famous?

We will learn about another famous nurse in history and why she is also a heroine. What did she do to help others? What difficulties did she face on her mission and how did she overcome them?
Week 7
What are the similarities and differences between Florence Nightingale and Mary Seacole?
For our final week we will compare the two famous nurses in history. Can we identify similarities and differences between what they did and how they helped others?
To see the overview for the half term click below:
Science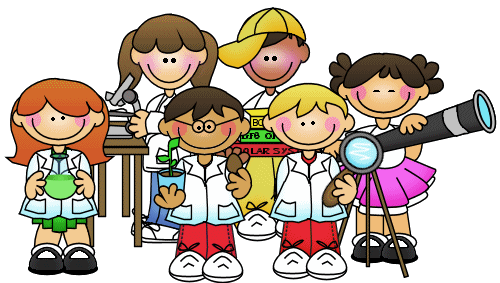 This half term we are learning about animals, including humans. We will look at animals and their offsprings, including humans which grow into adults. We will find out and describe the basic needs of animals (and humans) for survival and look at the importance of exercise, eating the right amounts of different types of food and hygiene.
DT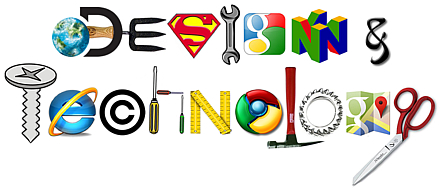 We will be learning about where fruits and vegetables come from and planting some of our own vegetables. We will investigate the Eatwell plate to learn about how to eat a healthy diet. We will be following recipes to make our own healthy salads.
PSHE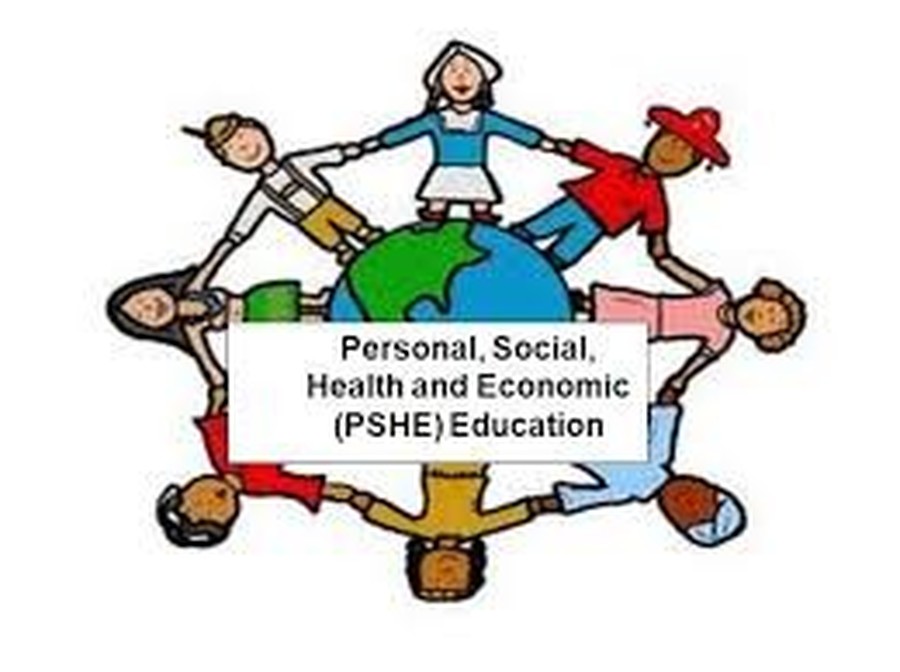 We will be focusing Drug Education for our theme of work in PSHE lessons. We will understand the role of drugs as medicines and identify alternatives to taking medicines. We will also identify the household products, including medicines, that can be harmful if not used properly and we will discuss rules for and ways of keeping safe. Finally we will explore how to make informed choices and the importance of physical. mental and emotional health.
ICT
We will be using Purple Mash to understand what algorithms are. We will create and debug simple programs and use logical reasoning to predict the behaviour of simple programs. We will also learn to use technology safely and respectfully and know why it is important to keep personal information private.
RE
In RE we will be answering the questions:
What did Jesus teach? Is it possible to be kind to everyone all of the time?
PE
Our PE days this term will be TUESDAY and FRIDAY. Please ensure that PE kits are in school at all times and that long hair is tied back and earrings are removed or taped up on these days. Please can we also remind you to put your child's name in all items of clothing, including PE kits and pumps.
This half term we will be learning to play hockey with Mr Singh and invasion games with Mrs Deverill.
Literacy
For this half term we will begin with the story Hodgeheg as we are the Hedgehogs class! Following this we will read 'The Twits' as part of our work during Roald Dahl week. Following this we will use Elmer as a stimulus for story writing before learning to write non-chronological reports about elephants and applying our knowledge of Florence Nightingale and Edith Cavell to write a topic based non-chronological report.
Phonics will be taught for 20 mins for 5 days a week and on a Friday we will have our spelling tests. We have introduced a new spelling scheme for this year. Each spelling list corresponds with the phonemes and graphemes or common exception words being taught in phonics during the week, wherever possible.
In Guided Reading we will be learning to improve our comprehension skills as well as our reading skills.
Help at Home
You can help your child at home by:
Practising spellings.

Talk about what they are learning in class that week.

Encourage your child to read out any writing they complete at home to check it makes sense.

Read with your child at least 3 times a week.
Mathematics
In maths we will be looking at:
recognise the place value of each digit in a two-digit number (tens, ones)
count in steps of 2, 3, and 5 from 0, and in tens from any number, forward and backward

compare and order numbers from 0 up to 100; use <, > and = signs

read and write numbers to at least 100 in numerals and in words

using concrete objects and pictorial representations, including those involving numbers, quantities and measures
add and subtract numbers using concrete objects, pictorial representations, and mentally, including: a two-digit number and ones, a two-digit number and tens
compare and order lengths,
choose and use appropriate standard units to estimate and measure length/height in any direction (m/cm)
recognise and use symbols for pounds (£) and pence (p); combine amounts to make a particular value
find different combinations of coins that equal the same amounts of money
identify and describe the properties of 2-D shapes, including the number of sides
compare and sort common 2-D shapes
Help at Home
Talking about the learning they have done in class.
Practising counting in 2's, 5's and 10's and learn them as times tables
Practise recalling addition and number facts to 20.
Encouraging your child to count - add money, count out objects, calculate how many will be left, estimate how many there are etc...
Practise telling the time.
Homework
Spellings are given out on a Friday and are tested on the following Friday morning. Please make sure that spelling books are in school on this day.
Learning Log Challenges will be given out at the beginning of term and the children can select which activities they would like to do to make a given total of points! These activities need to be returned to school by the end of the term!
Learning Log Challenges Autumn 1
Letters home
Ambassador Awards 2019-2020
This year we will continue with the Ambassador Awards that recognise children's achievements in school and the wider community. What is expected in order for children to achieve their 'Ambassador Award' comes under 4 headings:
Citizenship
Relationships
Learning
Behaviour and conduct
Each section has elements that underpin the values that as a school we hold dear. We believe that learning is something that continues every minute of the waking day and it is important to recognise children's achievements not only in lessons but beyond. Adults in school will discuss each section with the children and how they can meet the criteria identified; we are hoping that the children will be able to take some ownership of the passport themselves!
Have a look at the Ambassador leaflet to find out more and look through 'Steps to Success' passport the Hedgehog children will be working through to help them achieve their Ambassador Awards!
Diary Dates
Monday 2nd September- INSET day. School closed to children.
Tuesday 3rd September - School open.
Week beginning 9th September - Roald Dahl week for the whole school
Thursday 12th September- Cooking Club after school starts for KS1.
Friday 13th September - Dress up as a character from a Roald Dahl book.
Week Beginning 16th September - Health and Well Being Week in school. (More details to follow)
Wednesday 25th September - British Values Day: Best of British Dinner and afternoon of activities.
Friday 27th September- Macmillan coffee morning in the hall
Wednesday 2nd October- NSPCC assemblies.
Thursday 10th October- Mental Health Day: Hello Yellow Day!
Monday 14th October - Book Fair all week.
Tuesday 15th and Wednesday 16th October - Parent Evenings
Wednesday 23rd October- Parents invited to join in with a phonics session (Hedgehog class only today)
Thursday 24th October- Harvest Festival for KS1 at 9.15am
Monday 28th October - Half Term Week
Monday 4th November - INSET Day. School closed to children.
Tuesday 5th November - School Open.
We want your children to be happy and enjoy coming to school and learning. If you have any concerns please do not hesitate to speak to any of us so that we can help.