Important Information for September 2020
CLICK ON THE LINKS BELOW FOR FURTHER INFORMATION FOR SEPTEMBER:
Hello and welcome to the class page for Hedgehogs class, formerly known as Year 2.
Miss Jephson and Mrs Deverill are the class teachers in Hedgehogs class and Mrs Shanley is our wonderful teaching assistant and Mrs Clarke works in our classroom in a morning on a Monday to Thursday.
Class Teachers
Miss Jephson (Monday- Wednesday) and
Mrs Deverill (Wednesday-Friday)
Teaching Assistants
Mrs Shanley (All week) Mrs Clarke
(Monday-Thursday mornings)
This term's topic;
To Infinity and beyond!
During our first couple of days back into school we will do lots of creative art based activities linked to our Space topic. We will then display our wonderful work in our classroom.
Week 1
How do we travel to space?
On Monday 7th September we will have a Space Wow Day in our class. (More details to follow) During this day we will do lots of fun activities linked to our topic of Space. We will find out about how Space travel has changed in the last 80 years and look at the race to Space between America and Russia. We will also find out who was the first to Space- human or animal?
Unfortunately due to the current situation we are unable to dress up in costumes for this day. But we will still have lots of fun!
If you have a space costume at home, you could put it on and send us a photograph that we can print out and display.
clairej19@coppice.derbyshire.sch.uk
Who was Neil Armstrong?
Also this week, in our actual topic lesson, we will find out about Neil Armstrong. Who he was? Why is he famous? What did he do? We will explore his space mission to the moon and write newspaper reports of his historical achievements.
Week 2
What does the solar system look like in Space?
This week we will learn about each of the planets in the Solar system. We will find out what each planet looks like and what it is like on that planet. We will also learn the order of the planets in the Solar System. We will record our findings by creating facts files on each planet.
Week 3
What is weaving? What shall I weave?
As part of our topic work, we will look be doing art based on Space. Our art work will focus on weaving. This week we will learn about weaving- what it is, how you weave, what you need to be able to weave and we learn what looms, warp and weft! We will also design our own weaving based on the theme of Space.
Week 4 to Week 6
Design in the making! Do you like your finished weaving?
We will be starting our weaving and following our designs from the previous week. Once we have completed the weaving we will evaluate our work. What do we like about weaving? How could we improve it?
Week 7
Who is Tim Peake?
Our final lesson will focus on Tim Peake. We will find out who he is and what he is famous for. We will learn about his mission to Space and will be writing letters to him in our Literacy lessons. Fingers crossed that he writes back to us!
To see the overview for the half term click below:
Click here to see our Autumn 1 timetable
Science
In science we will be looking at habitats. We will identify and describe different types of habitats and will learn that most living things live in habitats to which they are suited. We will also identify and name a variety of plants and animals in their habitats, including microhabitats. We will describe how animals obtain their food from plants and other animals, using the idea of a simple food chain, and we will identify different sources of food.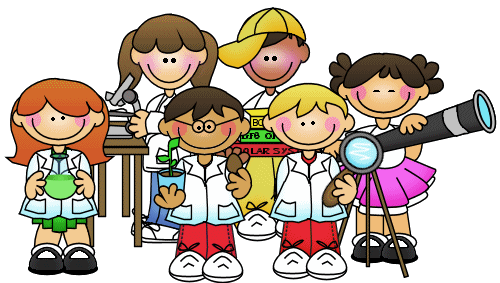 PSHE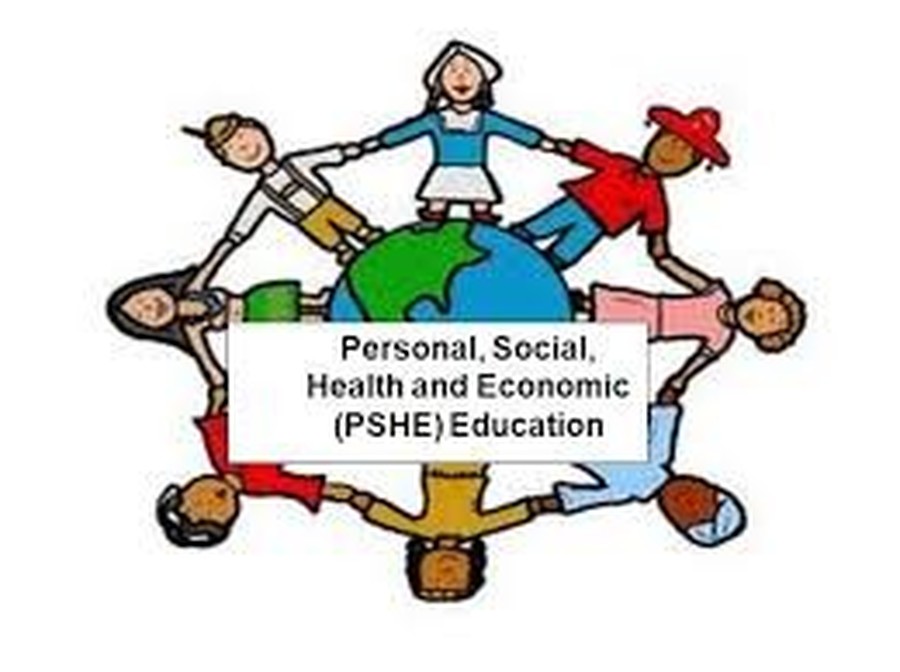 Being Me
This term we will explore how everyone is unique and ways in which we are different and similar to others. We will discuss ways in which they are special- what makes them them? We will look at the different groups they belong to (school , clubs, etc) and relationships that they have people around them.
ICT
In our ICT lessons this term we will use Purple Mash to look at how we can stay safe online and we will also look at coding- what it is and how to code. We will understand what algorithms are and how they are implemented as programs on digital devices and we will create and debug simple programs.
RE
In RE we will be answering the question: Is it possible to be kind to everyone all of the time?
Our theme will be: What did Jesus teach?
During this unit of work we will be reading Bible stories such as the Good Samaritan and the Paralysed Man. We will discuss how stories from the Bible show kindness and we will explore how these stories make Christians behave towards other people.
PE
Our PE days for the first half of the Autumn term are Tuesdays and Fridays. On a Tuesday we will do Invasion Games with Mr Singh and on a Friday we will do Hockey with Mrs Deverill.
Don't forget to come to school in your PE uniform on these days! (See the top of this webpage for uniform details)
Literacy
Our literacy this term will link with our topic ' To Infinity and beyond'. We will begin by writing a recount of our Space Day in school. Following this we will read and write our own space poems and we will read some stories - The way back home and How to catch a star. We will use talk for writing strategies to help us to write our own stories in a similar style. Following this we will read The Darkest Dark and write letters to British Astronaut Tim Peake.
Phonics will be taught for 30 mins for 5 days a week. Spellings will be taught through phonics and will not be sent home or tested. We will be teaching phonics as a whole class following the letters and sounds scheme of work.
This year we are moving to a whole class and individual or small group reading model. Every day the children will have a whole class reading session using a text linked to or which is being used in their literacy lessons. Each day there will be a focus on vocabulary or comprehension. Additionally the children will spend one session per week in the school library and another session reading for pleasure. To begin with during these sessions all children will read 1:1 with the class teacher. As the year progresses the children will move to reading in very small groups.
Click here to read our literacy non-negotiables for year 2
Help at Home
You can help your child at home by:
Practising spellings.

Talk about what they are learning in class that week.

Encourage your child to read out any writing they complete at home to check it makes sense.

Read with your child at least 3 times a week.
Mathematics
In Maths we will be looking at:
* Number and place value- recognising the value of each digit in a 2 digit number, comparing and ordering numbers from 0-100 using the < > and = signs, read and write numbers to at least 100 in numerals and words and using concrete objects and pictorial representations to show different numbers, quantities and measures.
* Addition and subtraction- We will learn how to add and subtract numbers using concrete objects, pictorial representations and mentally including: a 2 digit number and ones and a 2 digit number and tens.
* Measures (Length)- We will look at and practise measuring length/height using centimetres and metres. We will oder and compare different lengths.
* Measures (Money)- We will look at money and recognise and use symbols for pounds (£) and pence (p). We will also combine amounts to make a particular value and we will look at coins that equal the same amounts of money.
*Geometry (2D shape)- We will identify and describe properties of 2D shapes, including the number of sides. We will also compare and sort 2D shapes.
Help at Home
Talking about the learning they have done in class.
Practising counting in 2's, 5's and 10's and learn them as times tables
Practise recalling addition and number facts to 20.
Encouraging your child to count - add money, count out objects, calculate how many will be left, estimate how many there are etc...
Practise telling the time.
Click here to read our maths non-negotiables for year 2
Homework
Learning Log Challenges will be given out at the beginning of term and the children can select which activities they would like to do to make a given total of points! These activities need to be returned to school by the end of the term!
Letters home
Ambassador Awards 2019-2020
This year we will continue with the Ambassador Awards that recognise children's achievements in school and the wider community. What is expected in order for children to achieve their 'Ambassador Award' comes under 4 headings:
Citizenship
Relationships
Learning
Behaviour and conduct
Each section has elements that underpin the values that as a school we hold dear. We believe that learning is something that continues every minute of the waking day and it is important to recognise children's achievements not only in lessons but beyond. Adults in school will discuss each section with the children and how they can meet the criteria identified; we are hoping that the children will be able to take some ownership of the passport themselves!
Have a look at the Ambassador leaflet to find out more and look through 'Steps to Success' passport the Hedgehog children will be working through to help them achieve their Ambassador Awards!
Diary Dates
Wednesday 2nd September 2020 - INSET DAY - School closed to the children.
Thursday 3rd September 2020 - School reopens for Key Stage One and Key Stage Two classes.
Friday 23rd October - Last day of term
Monday 2nd November - INSET DAY - School closed to the children.
Tuesday 3rd November - Nursery and School reopens
We want your children to be happy and enjoy coming to school and learning. If you have any concerns please do not hesitate to speak to any of us so that we can help. Alternatively you can email using the following email addresses.
clairej19@coppice.derbyshire.sch.uk
mdeverill@coppice.derbyshire.sch.uk