Welcome to The Owls Class Page
(formerly Year 4)
Owls are known for their wisdom so
our motto is:
Sapientes nos sumus
Mrs Rigden - Class Teacher
Mrs Hussain Mrs Clarke
Our Teaching Assistants
Welcome Leaflet September 2019
Autumn 2019
To see a topic overview click on the title below:
Water, Water Everywhere!
Week 1 - Where does our water come from?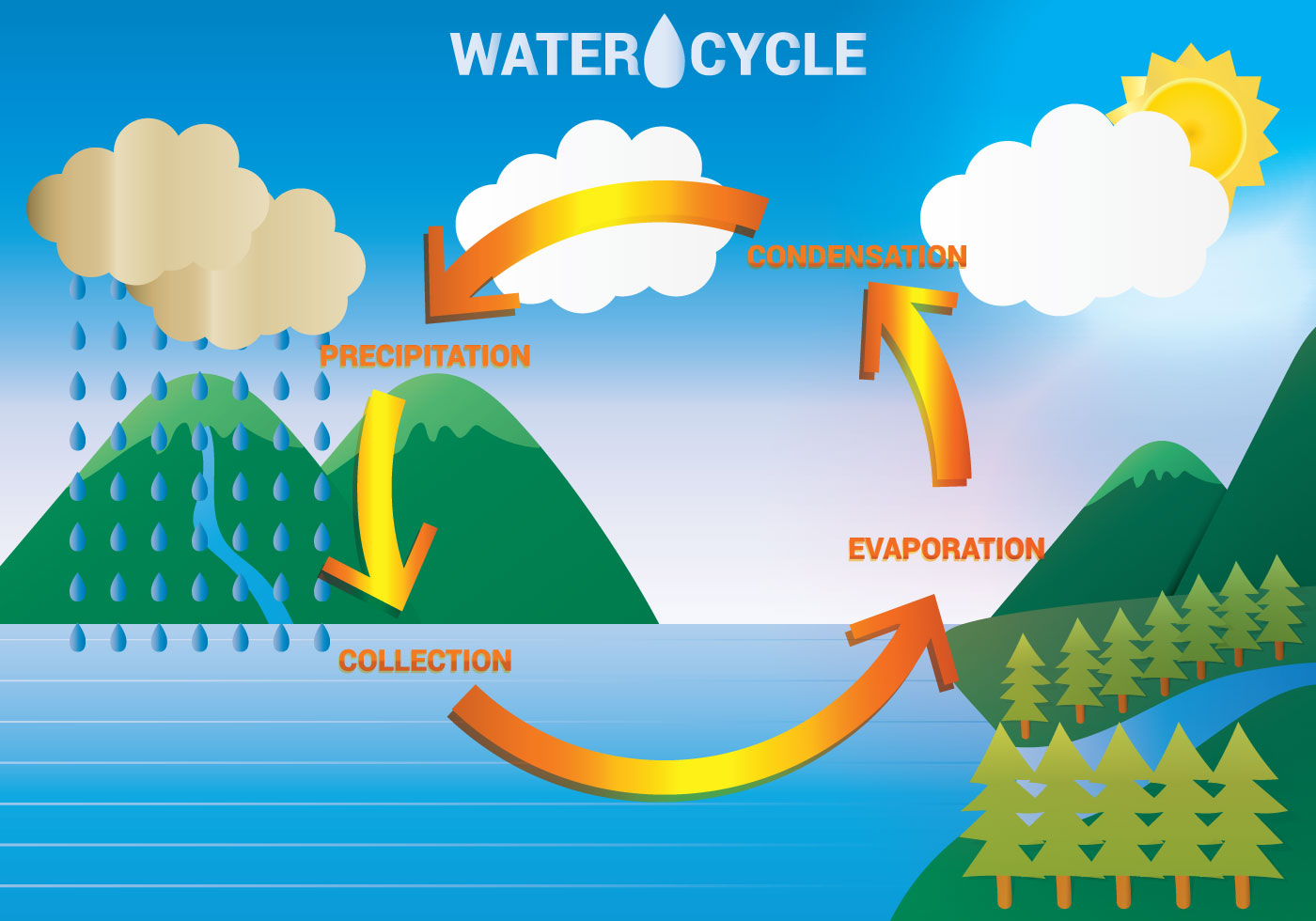 This term we are going to be covering Rivers and to start us off we are going to look into the wonderful water cycle. We are going to think about how the water we drink was drunk by dinosaurs and that the water in our tap has probably been all around the world!
Weeks 2 - Roald Dahl Week
This week we are doing our awesome Roald Dahl week. The book chosen for year 4 is Esio Trot and lovely story about a tortoise. We will be doing all sorts of exciting things about tortoises and how we can care for the animals around the world.
Week 3 - Health and Well Being Week

This week is our whole school Health and Well-being Week. There are a lot of very exciting events to help us think about our health and how we can choose different hobbies and activities that help us to feel good about ourselves. There will be opportunities to visit forest school and take part in cooking and sporting activities. We are all looking forward to this amazing week!
Week 4 - What are the features of a River
This week we return to our River Topic and find out about the different parts that make up a river from source to mouth. We will think about the three main areas of a river: the upper course, the middle course and the lower course. We will look at the features of the different areas and use geographical words to help us talk compare the different parts.
Week 5 - What is Erosion and Deposition?
Erosion and Deposition is the area we are focused on this week. We will look at videos and carry out practical activities to understand how rivers change their course over time. We will learn how meanders, oxbow lakes and waterfalls are formed.
Week 6 How do we use Rivers?
Looking at the ways people use and have used rivers is our theme of this weeks topic lesson. We are going to think about how humans have used rivers and made waterways for transporting goods from one place to another. We will also think about how people use the rivers in their leisure time to take part in water sports and fishing.
Week 7 - Where are the important rivers of the UK?
During this week we will be looking at the main rivers of the UK. We will be using our atlases and plotting the course of some of our most important rivers. We will look at the sources of the rivers and where their either meet the sea or other rivers.
Week 8 - Where are the important rivers of Europe?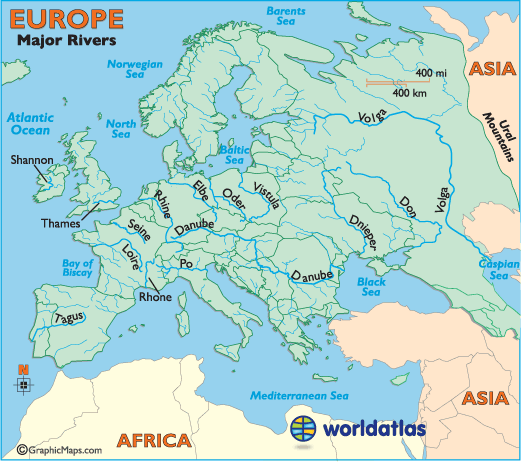 The rivers of Europe are the study for this week. We will look at the major rivers across Europe and compare their uses and lengths. We will also look at the countries that they pass through on their way to the sea.
Week 9 - Where are the important rivers of the

World

?
We will continue to build up our skills of using maps and atlases to find and plot different rivers across the whole world. We will look at how the rivers have helped countries to develop towns and cities and great civilisations. We will use our maths skills to find out the longest rivers and compare they amount of water that flows and their discharge into the oceans.
Week

10

- How do we hold back flooding rivers?
We will consider whether putting dams on rivers is a good thing and what the advantages and disadvantages of having them in our environment. We will look at some of the issues and think about the uses that these structures can be put to.
Week

11

-

How is water brought to our homes? Is that the same for everyone?
This week we will think about how clean water arrives in our homes. We will look at the systems in place to make sure that water is safe to drink. We will also look at other parts of the world where things might be very different to our own experiences here in the UK. We will look also at the wonderful work of the Water Aid charity and see how that is helping people across the world.
Week

12

-

What can we do to help our river environment and the creatures that live and and near the waterways?
We will consider the harmful effects of pollution and waste on the rivers of the UK and think about how we can help. We will look at how we discharge waste products into the rivers and what effect that has on the creatures and plants. We will think about times when major accident have happened and oil spillages have affected places like the Gulf of Mexico. We will look at how that was tackled and what we can learn about the environment and its response.
Week

13

-

Show Case Week - Water, Water Everywhere
This week we hope to invite you all to come and see the wonderful work we have been doing over the course of this term. We will present our work with on landscapes, model making, poetry, story writing and display all the things we have learned this term. More details to follow.
Literacy
In Year 4 we will continue to develop the skills of comprehension by reading individually, in groups and as a whole class. It is important that, when reading, the children understand the words they are reading and have the ability to check the meaning of words when they are not sure. We are focusing particularly on answering more difficult comprehension questions when reading so that the children build up their deductive skills and have more of an understanding of what the text is telling them.
The children will build on their previous knowledge of Grammar, Punctuation and Spelling to improve their speaking, reading and writing skills. We will focus on different types of sentences and the associated punctuation. We will build on our knowledge of homophones so that we choose the right ones in our work.
In writing we will be also be building on our previous learning. This term we will be focusing on Poetry, novels, information booklets, Newspaper reports, Issues and Dilemmas about River and water pollution and writing longer stories based on a novel.
Numeracy
Numeracy is a very important part of the curriculum and this term we will be looking continue to build our skills in number and place value.
This term we will be looking at Number and place value, addition and subtraction, data handling in the form of pictograms and tables, time, mass (weight), multiplication and division, fractions and properties of 2D shapes.
We will have a strong focus on learning our table facts this year and there will be a number of facts to learn each week. We hope that you will encourage your children to learn these facts so they are able to recall them quickly. This will help with many different areas of maths including multiplication and division.
Information for parents- http://www.croft.notts.sch.uk/Numeracy%20Targets%20Year%203.htm
Games - http://bbc.co.uk/schools/4_11/numeracy.shtml
http://resources.woodlands-junior.kent.sch.uk/maths/timestable/interactive.htm
If all parents could encourage their children to learn and practice all the tables up to 12x tables that would be very useful too!
This site may help with that:
P.E. for Year 4 this half term is Monday and Tuesday. Please ensure that your child has their P.E. kit in school at all times. Please also make sure that all items are clearly marked with your child's name. We will be going swimming every Monday from the 23rd September. Please make sure that your child has their swimming kit in school on this day each week.
Science
Electricity Autumn 1
In Science, in Autumn 1 , we will be learning about electricity. We will
identify common appliances that run on electricity.
construct a simple series electrical circuit, identifying and naming its basic parts, including cells, wires, bulbs, switches and buzzers.
identify whether or not a lamp will light in a simple series circuit, based on whether or not the lamp is part of a complete loop with a battery.
recognise that a switch opens and closes a circuit and associate this with whether or not a lamp lights in a simple series circuit.
recognise some common conductors and insulators, and associate metals with being good conductors
Sound Autumn 2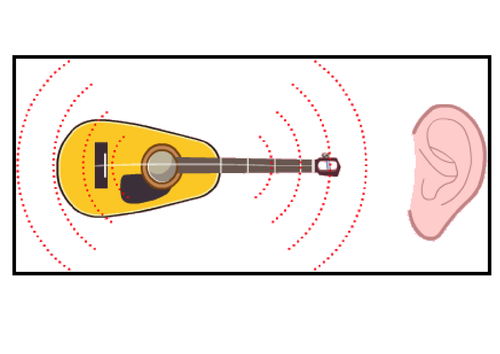 In Science, in Autumn 2 , we will be learning about sound. We will
identify how sounds are made, associating some of them with something vibrating
recognise that vibrations from sounds travel through a medium to the ear
find patterns between the pitch of a sound and features of the object that produced it
find patterns between the volume of a sound and the strength of the vibrations that produced it
recognise that sounds get fainter as the distance from the sound source increases
R.E.
Our main objective for Autumn 1, is to consider this question 'Is it possible for everyone to be happy? We will look at the teaching of the Buddha and consider this question carefully.
In Autumn 2 we will look at the theme of Christmas and think about this question - 'What is the most significant part of the nativity story for Christians today?'
Homework Schedule
Topic:
Learning log tasks are set at the beginning of a topic to be completed over the half term. The children will have the whole half term to complete their chosen tasks. We will make sure you have the date for the homework to be returned. We hope that you enjoy the range of tasks that we have set for you!
Spellings:
Children will be given spellings on Friday and tested on the following Friday giving you a whole week to practice before the test! Spending just 5 minutes a day on learning spellings does make a big impact on the words you can spell correctly. This helps the children in their writing to be more adventurous in their choice of words. Each child will have 10 spellings to learn each week. The expectation is that they will all achieve at least 8/10 every week.
Numeracy :
Numeracy homework will be set on a Friday and should be completed by the following Friday. The homework will be in two parts - general Maths homework covering the different areas of Maths each week and learning tables homework. There will be a times table test each week for the table facts sent home each Friday. Our aim is to know all the times tables up to 12 x 12 by the end year 4.
Reading:
Reading as much as possible will really help your child's progress at school. For their learning passport they must have read three times a week all term. It is very important that they understand what they are reading a few minutes spent asking questions about what has been read helps children to develop comprehension skills which are vital to their education. In addition to the home reading book, children will also be allocated reading and Spelling Punctuation and Grammar homework via Bug Club your child's username is the first four letters of their first name and the first four letters of their surname. The password is year4.
Ambassador Awards 2019-2020
This year we have incorporated the Learning Passport within a document that recognises children's achievements in school and the wider community. What is expected in order for children to achieve their 'Ambassador Award' comes under 4 headings:
Citizenship

Relationships

Learning

Behaviour and conduct
Each section has elements that underpin the values that as a school we hold dear. We believe that learning is something that continues every minute of the waking day and it is important to recognise children's achievements not only in lessons but beyond. Adults in school will discuss each section with the children and how they can meet the criteria identified; we are hoping that the children will be able to take some ownership of the passport themselves!
Have a look at the Ambassador leaflet to find out more and look through 'Steps to Success' passport the Owls children will be working through this year to help them achieve their Ambassador Awards!
Monday 2nd September: INSET day - school closed for the children.
Tuesday 3rd September - School reopens for the children, children already in Nursery will come back on this day.
Friday 13th September - Roald Dahl dress up day for £1.00
Monday 16th September - Friday 20th September - Whole school health and well-being week. Lots of activities planned!
Wednesday 23rd September - British Values day! We will be exploring different British values today and at lunchtime there is a Best British dinner!
Friday 27th September - MacMillan Coffee morning in the hall. More information to follow.
Wednesday 2nd October - Parents and children invited to discuss the school vision at 3:00pm in the school hall.
Thursday 10th October - World Mental Health Day - Hello Yellow day.
Week beginning Monday 14th October - Book fair in school all week.
Tuesday 15th October - Parents evening for KS1 and KS2 classes until 6:00pm.
Wednesday 16th October - Parents evening for KS1 and KS2 classes until 7:00pm.
Thursday 24th October - Provisional date for KS2 Harvest festival at 10:00am in the school hall.
Friday 25th October - last day of half term.
Monday 4th November - INSET day - school closes for the children.
Tuesday 5th November - School reopens for the children